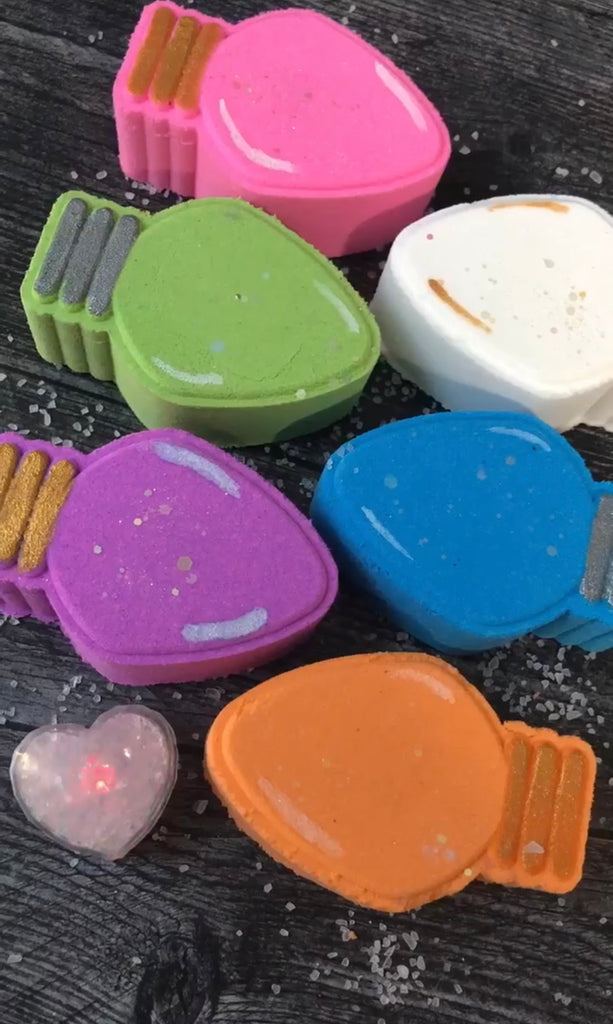 'Light Me Up' Bath Bombs
$ 5.00 $ 10.00
'Light Me Up' Bombers
Twinkle twinkle, see the lights flicker in the bath. Inside each of our holiday baubles is a water activated LED light. Perfect for the bath for littles and the set the mood for 'us kiddos at heart'. Bomber colors will be random, as will the scents for each color. Bomber scents are usually fun flirty fruity scents that kids love.
4 oz Nt. Wt. / fizz treasure bomber
ingredients: sodium bicarbonate (baking soda), citric acid, avocado oil, rice bran oil, fragrance, buttermilk powder*, potassium bitartrate (cream of tartar), sodium cocoyl isoethionate, cocamidopropyl betaine, polysorbate 80, isopropyl alcohol, mica, titanium dioxide, LED light cube
*Not dairy free, avoid if allergic.